PSCA has been named as the Quality Assurance Manager for Belle Verde Homes, LLC.
Belle Verde Homes, LLC develops "green" homes in small subdivisions, constructing a home in 120 days and providing a 10 year warranty. The homes range from 1500sf to 3500sf, are one story and designed with human interaction in mind.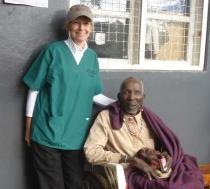 PSCA, LLC has sponsored a humanitarian church mission to Tanzania, Africa. The mission was medical in nature providing dental and medical care to over 1500 men, women and children in a small village. We are very proud, yet humbled, to have been part of this undertaking and being able to share some of the many blessings we are so fortunate to have. Please see the photographs.